Ti.QD

Titanium Military Grade
Small Arms Suppressors
Design- Ti.QD Suppressors
Quick mount – can be mounted or dismounted with one hand in less than two seconds.

User friendly – virtually no gas blow back as with other suppressors due to design. Eye and hearing protection for the operator is not required. CQB and indoor firing is therefore upgraded. Blast and over-pressure is eased .

Durable & reliable – up to 10000 rds service life. 6500 rounds on full auto or rapid fire rates. Military grade construction and materials.

Light weight – made from titanium alloy – solid one piece titanium muzzle brake internals.



Design- Ti.QD Suppressors
Recoil is reduced – target re-acquisition is enhanced as suppressor design reduces muzzle climb. Burst fire keeps on target effectively.

Withstand high temperatures generated by full auto fire – rated to 300 rounds full auto. Other suppressor designs fail by comparison. A heat resistant molle web pouch is available as an accessory.

Quick cool down – titanium conducts heat rapidly from weapon system and suppressor body.

Accepts standard issue ammunition – no requirement to use different ammunition types. Frangible ammunition is not generally used in any suppressor system due to the ammunition nature.
Design- Ti.QD Suppressor
Low maintenance – routine cleaning of the flash hider mount is all that is required. Carbon build up inside is normally shot clear of the suppressor body.

Varity of matte finish colours are available – an oxidized electronically applied finish penetrates the titanium body. Can be reapplied. Matte low glare appearance.

Available for most calibers and weapon systems – Due to suppressor being mounted to weapon via supplied flash hider mount, almost any weapon can be fitted with a Ti.Q.D. Suppressor including crew served automatic weapons. If you have a query about your firearm type please contact us for more infomation.

Patent Pending.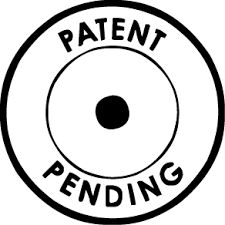 A Superior Tool By Design.
The requirement for a superior suppressor for military small arms has resulted in the Ti.QD family of titanium quick detach suppressors.

Designed by specialists, constructed using matchless materials and machines, years of testing in the real world and operated by professionals, these are tools that will not let you down.

Fast to deploy, durable in use, simple in function, effective and reliable the Ti.QD range will enhance your weapon system. .